Oner upgrade GPS Speed Governor--OCT600-SG3
ONER GPS speed governor is designed for car speed limitation, different with common speed governor, OCT600-SG3 can work in all types of vehicles, do not need to make wire connection with accelerator and will not bring any damage to the cars, no chance of stopping car suddenly , and it is more easier than common one to operate, no need to set speed by complicate steps, what you need is just to send SMS command. What is more, it supports speed data exporting, you can export the history report in the SD card.and with GPS tracking feature, it can offer more protection to your car.
OCT600-SG3 is highly recommended in fleet and logistic company, car rental service company, private car tracking, car security, etc.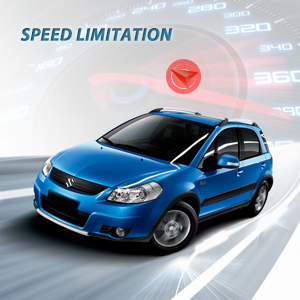 Speed limitation
When the car is speeding. driver will get notification from speed governor, and he/she can speed down the car. If this can not be done in 15 sec, speed limitation starts.
Speed governor will control to slow down by mechanic way, and do not need to connect with fuel control line. do not worry if it can bring any trouble to your car. OCT600-3G is easier to install than the previous one, you can fix it in the car easily, meanwhile, you can set speed limit value by SMS command, no need to do via complicate way , like what common speed governor do: driving the car at average speed in a straight road.
---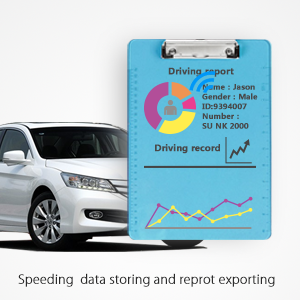 Detail driver report
speed governor provides data storing features. it stores the speeding data automatically to the SD card, as well as car status. You can set time interval according to the requirements (minimum time interval: 5 sec).
This report will tell you the details of this car. include driver's name, car 's info, car status, speed, the times of speeding, events. You can make a decision according to this report. If 2 cars got crash, the police can know the car and driver should take main responsibility for this traffic accident. Beside, you can export data as speeding report by dedicated device. And speed governor support anti-tamper feature, no need to worry about tamper issue.
---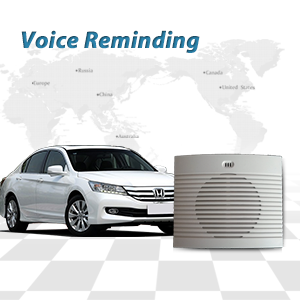 Voice reminding (option feature)
OCT600-SG3 allows you to make voice records. When the car is speeding, it can remind driver to slow down the car.
There are 3 phases of voice reminding
1. When governor detects speeding, it will broadcast voice records to tell driver to slow down. For example " attention please, you've been speeding, please slow down."
2. If driver does not slow down in 15 sec, start speed limitation progress, and broadcast the second records
3. When the speed is lower than the preset speed value, speed limitation complete. Speed governor will broadcast the last record.
---
Main Features:
Real time tracking
LBS Tracking
Track by interval
Detail address inquiry
Google map link inquiry
Engine cut remotely
SOS emergency alert
Geo-fence alert
Movement alert
Over speed alert
External power cut alert
Speed limitation
Arm/Disarm
Power saving mode
Working time setting
Engine detecting and report
SIM balance inquiry
Fuel monitoring (option)
Mileage calculation & setting
Firmware update OTA