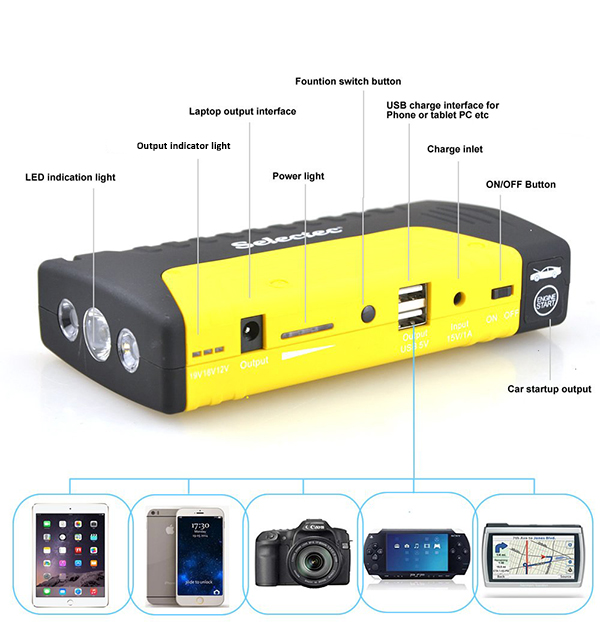 Specification of portable jump stater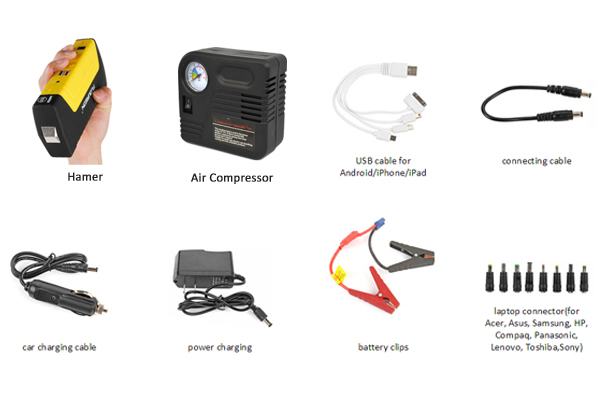 Car jump starter x 1
Air compressor x 1
USB cable x 1
Connecting cable x 1
Car charger x 1
Power adapter x 1
Battery clamps x 1
Laptop connector x 1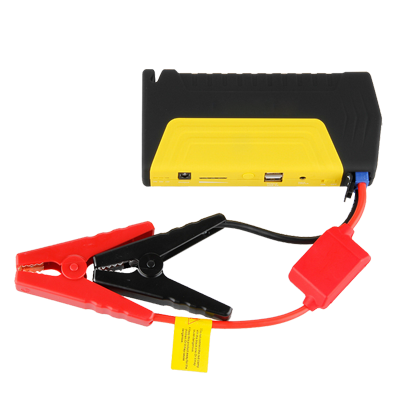 A Real Life Saver
Jump stater your car easily with heavy duty clips and rechargeable battery. You do not have to worry about troubles like:
Accumulator is out of energy if don't use in a long time

Broken down in the halfway during the trip and have to pay much for calling a tower;

Forgot to turn off the lights, battery had run down;

Can' start the car in the winter because battery losses energy in cold weather.
---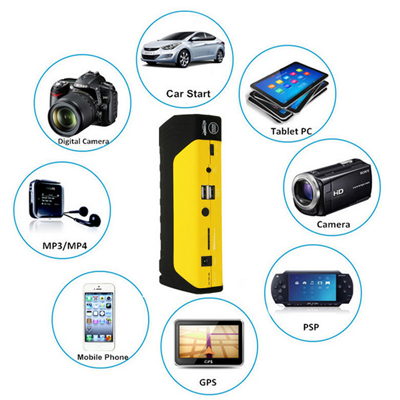 Charging your devices with bonus rechargeable battery
Talking with clients, but phone lose power? Need reporting in the meeting, but your laptop power off? Don't worry.
By portable power bank with bonus rechargeable battery, whether for emergency or daily use, charge your phones, tablet, laptop or other devices.
---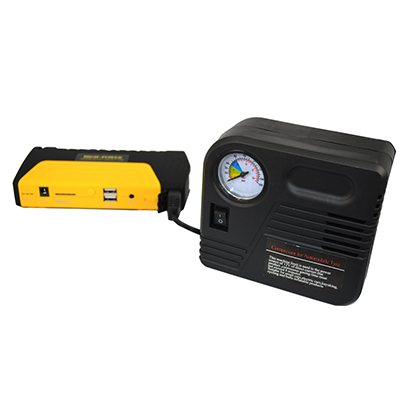 150 PSI air compressor
Support a brass tipped nozzle for secure connections. Perfect for inflating your car tire, sports equipment, bicycle tires or anything else that needs to be pumped up.
---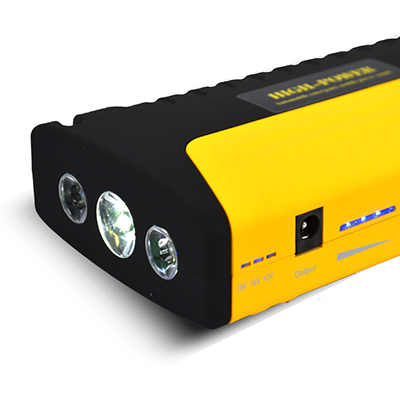 The Emergency Flashlight
An intense LED flashlight with SOS and strobe settings plus a handy little compass are built in to ensure you never get stuck in the dark.
---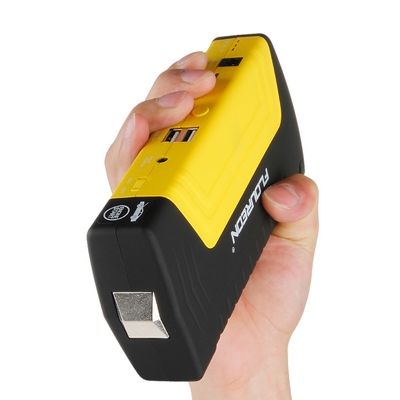 The survival Hammer
If any one was trapped in the car, you can use this hammer to brake the window.