Capacitance fuel sensor for GPS vehicle tracker

Fuel and Oil level sensor technology is intended for precision fuel and oil level measurement in containers and fuel tanks of vehicles, road tanker monitoring systems, fuel storages, generators, GSM station etc.

The sensor can be integrated with any professional control units and equipment of GPS tracking.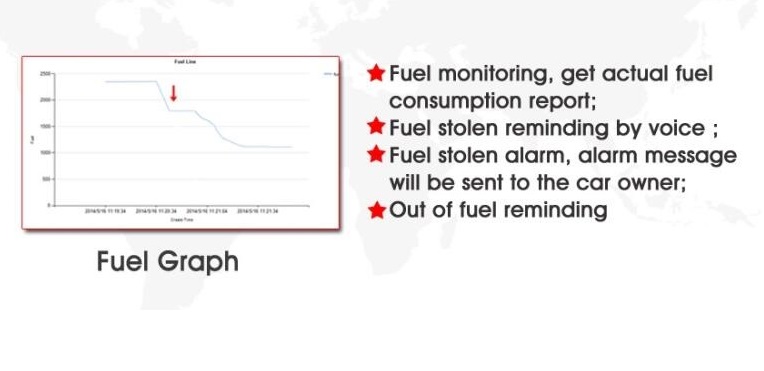 Product features
Simple assembly, screw installation, convenient disassembly, easy maintenance, high precision, stable performance.

High precision Fuel Level sensor
This sensor uses high sensitivity electronic components, and can
detect fuel level continuously, Minimum resolution is less than 1mm.
Sensor can also be cut to fix the tanks with different length. With its
high range of voltage input, it has no limitation to input voltage.